Case Studies
Weinor Pergotex with LED Lighting Installation at Orpington College
We very recently installed a Weinor Pergotex at Orpington College in Greater London. A retractable rood canopy was desired to create an outdoor dining area for the college cafeteria, which is positioned adjacent to the area.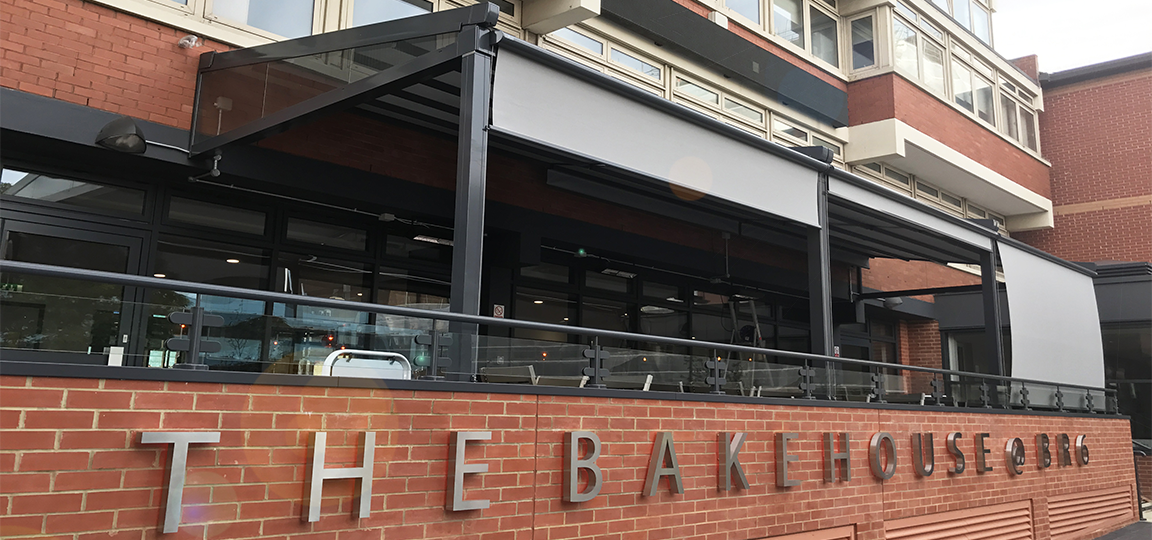 The choice of this particular canopy, the outdoor space has year-round versatility, suitable for all weather conditions. The retractable roof panels and blinds are suited to protecting occupants from rain and wind, but can be retracted in sunnier periods to make the most of the English sun.
This particular installation also features built-in LED lighting into the structure, creating a stunning visual effect later into the evening, and which ensures the area can be utilised both day and night, Another feature is the built-in drainage system, in the guttering and supports. This system is designed to channel rainwater neatly, rather than have water draining off the canopy at any point, and avoids creating a splash, carefully channeling water away from anyone underneath or at the edges.
This space is the perfect location for students and tutors alike to take a break from studies, and enjoy the outdoor canopy that we have installed. Able to sit outside, and eat, drink or simply socialise without fear of either being caught by the sun or getting wet in the rain, students are now able to take full advantage of a previously under-utilised space within this fantastic college.
For more information about the Weinor Pergotex, please click here.