News
As the weather begins to slowly turn and we approach the colder months, it is important for businesses to utilise their outdoor space as much as possible. This is particularly true in the food and drink industry where outside seating and communal areas are important to business.
Here, we intend to outline ways you can best utilise that space with products and ideas to help
Large Umbrellas and Parasols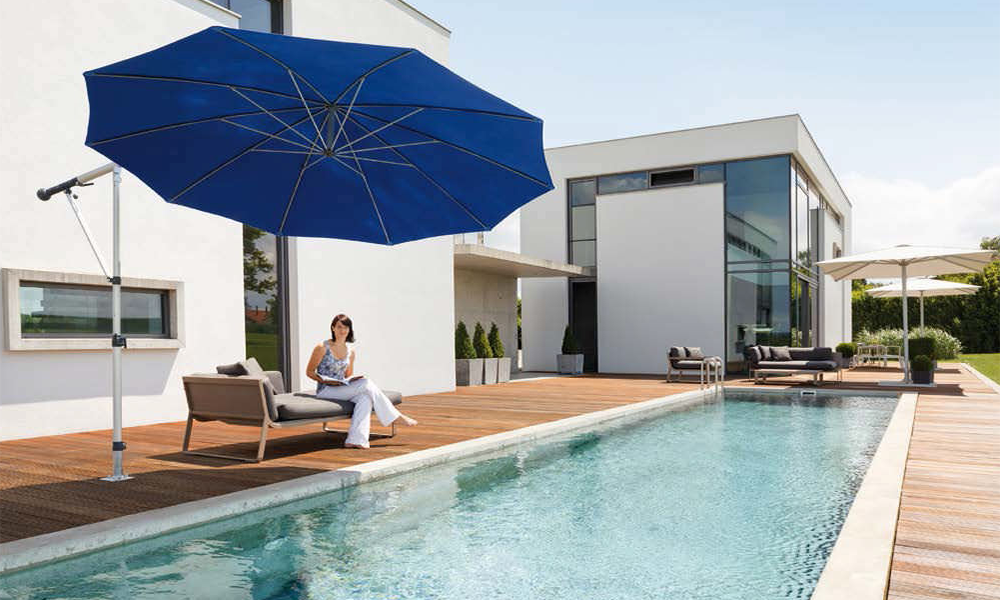 The easiest way to begin making use of your outside space is to use large umbrellas or parasols. These systems are easy to set up and reliable, although you do have to be careful as many of them require management in extreme weather.
Parasols are perhaps the system most suited to many different commercial sectors, with everything from sports facilities or schools to pubs and nightclubs using them to protect their visitors. The ability to add branding to the fabric also means they double as a way to promote your brand and really stand out in a crowd.
These large umbrellas can also have infrared heating or LED lights added, meaning that visitors can not only shelter from rain, but remain warm and in the light whilst doing it. This is particularly useful to pubs, bars and nightclubs where they are likely to have people wanting to use their outside space later into the night all year round.
Retractable awnings
Of course, retractable awnings are a great way for all sorts of businesses to make more use of their outside space. From retail to hospitality, retractable awnings are truly one of the systems best suited to serving a multitude of needs.
Retail is one of the largest areas that is seeing huge growth in this area. One of the main reasons for this is their ability to be personalised and branded, similar to umbrellas. This really allows for your shop to stand out on the high street, and with the awning extended it can truly increase visibility and brand awareness. Alongside this, they also provide shelter for passers-by and even cools the shop down in the summer months.
From hairdressers to estate agents, many different kinds of shops are starting to realise the benefit of an awning.
Louvred Roof Systems
For those looking to really make a statement, surely nothing is better than one of the newest and best looking options on the market, a louvred roof system such as the Gibus Med Twist or Varia, or the Milwood Pergola Agava.
These systems are aluminium structures with sides able to be filled in with glass panels or doors and a roof made of rotating blades that can open up entirely or form a watertight seal. The diversity of these systems mean they are ideal for a multitude of commercial settings, with examples involving restaurants, pubs or bars available in the case studies section of our website.
For restaurants, these systems make excellent areas which can be closed off in the winter for extra inside seating, and opened up in the summer for a truly spectacular experience of an inside and outside dining hybrid.